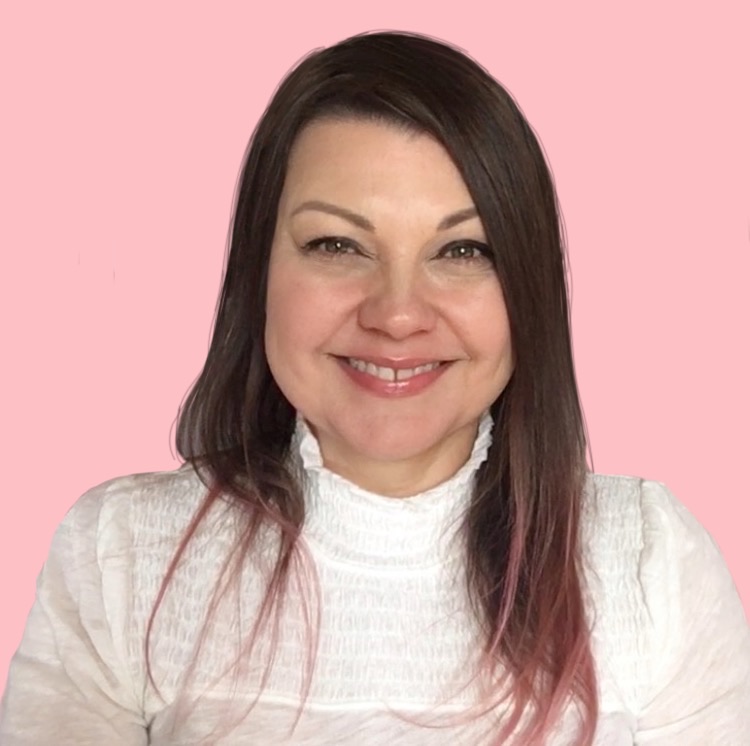 In 2021, Melanie was a top 10 finalist in Park West Gallery's 'Made in Vegas' competition and has since joined the Park West Family. The first showing of her work on New Years Eve, resulted in a phenomenal sold out show and record breaking print sales. In addition to her blossoming Fine Art career with Park West Galleries, Melanie is also represented by Suzanne Cruise Creative Services, Inc. for her wonderful illustration and surface pattern design work. And because she's a total overachiever, she also runs a successful 3D street painting company where she gets to hire amazingly talented women to paint with her – One of her favorite projects was designing and painting the ceiling of the new Caesar's Palace Grand Entrance. She is truly a creative powerhouse.
A graduate of Art Center College of Design in Pasadena and a Signature member of the Pastel Society of America, Melanie has the cool factor of spending 8 years working as Technical Director on the iconic South Park Feature Film and then TV show.  During that same time she fell in love with Street Painting. It snowballed, and she was soon being invited to paint in events around the world.  She has been awarded Gold medals and 1st place awards in Europe's most prestigious competitions, including the title of Maestra Madonnara (Master Street Painter) in both Italy and Germany.
In 2012, Melanie and her husband, Remco, founded We Talk Chalk, a 3D street painting and mural company. As Creative Director, Melanie designs and overseas every project her and her team produces. She has painted in events all over the world and has curated 3D street painting exhibitions in Thailand, Colombia, Israel and throughout the U.S.
2020 The Devil's in the Details/ City of the World Gallery / Las Vegas, NV
2016 International Artwork  / Bogota, Colombia
2012 International Street Painting Exhibition / Ramat H'asharon, Israel
2011 Naughty Baby / The Happening Gallery / Marina Del Rey, CA
2011 Los Angeles / The Building Green Show / Los Angeles, CA
2010 Rebecca Molayam Gallery / Los Angleles, CA
2009 PAWS/LA Silent Auction / Deborah Martin Gallery, Los Angeles, CA
2008 Downtown Art Walk / Spring Arts Collective / Los Angeles, CA
2008 One Night Only / Brewery Art Complex / Los Angeles, CA
2007 Group Show / AC Lounge / Santa Monica, CA
2007 Multiple Personalities / Melrose Lightspace / Hollywood, CA 
2007 Boas, Dusters, and Other Household Seductions / West Gallery / Ca State Fullerton
2006 Variant / The 57 Underground / Pomona, CA
2006 Figure3 / Irvine Valley College
2004 Gallery di Madonnari / Madonnari Festival / San Rafael, CA
2004 Image/Identity (A Collaborative Show of Visual Artists and Writers) / Cal State Fullerton
2003 West Gallery Group Show / Curated by Tyler Stallings / Cal State Fullerton 
2002 South Park/Comedy Central Fine Art Exhibition / Quixote Studios, West Hollywood, CA
2000 / 2001 / 2002 Bella Via Art Exhibit / Valencia, CA
2021 Top 10 Finalist 'Made in Las Vegas'  Competition, Park West Gallery, Caesar's Palace.
2018 1st Place, 411 Chalk Art Competition, Las Vegas, Nevada
2010 Gold Medal, Incontro Nazionale Madonnari, Grazie di Curtatone, Italy
2010 1st Place, Dutch Open Championship, Valkenburg, Holland
2010 3rd Place, Peoples Choice Award, Valkenburg, Holland
2008 3rd Place, Dutch Open Championship, Valkenburg, Holland
2008 Peoples Choice Award, Les Craies d'Azur, Nice, France
2006 Bronze Medal, Madonnari Festival, Grazie di Curtatone, Italy
2004 1st Place, Strassenmaler Competition, Geldern, Germany
2003 1st Place, Strassenmaler Competition, Geldern, Germany
2003 Gold Medal, Madonnari Festival, Grazie di Curtatone, Italy
2002 Gold Medal, Madonnari Festival, Grazie di Curtatone, Italy