As an artist, I'm known for my paintings of female characters in various roles – the Maiden, the Mother, and the Protector. In this series of work, I explore the deep connection between women and the moon, which I sees as a symbol of the feminine Goddess and all her creative, wise, and beautiful qualities.
In these paintings, the moon is often depicted as a shining beacon, guiding my subjects and illuminating their path. The bright, glowing moon serves as a symbol of the divine feminine, and its presence imbues my characters with a sense of power and grace. I invite my audience to celebrate the strength, beauty, and wisdom of women, and to connect with their own inner goddess.
These paintings are characterized by a feminine protector standing guard over her land.  They celebrate the powerful and timeless connection between women and the earth, moon, and nature itself so I invite you to embrace your own inner goddess and to connect with the creative, wise, and powerful feminine energy within yourself.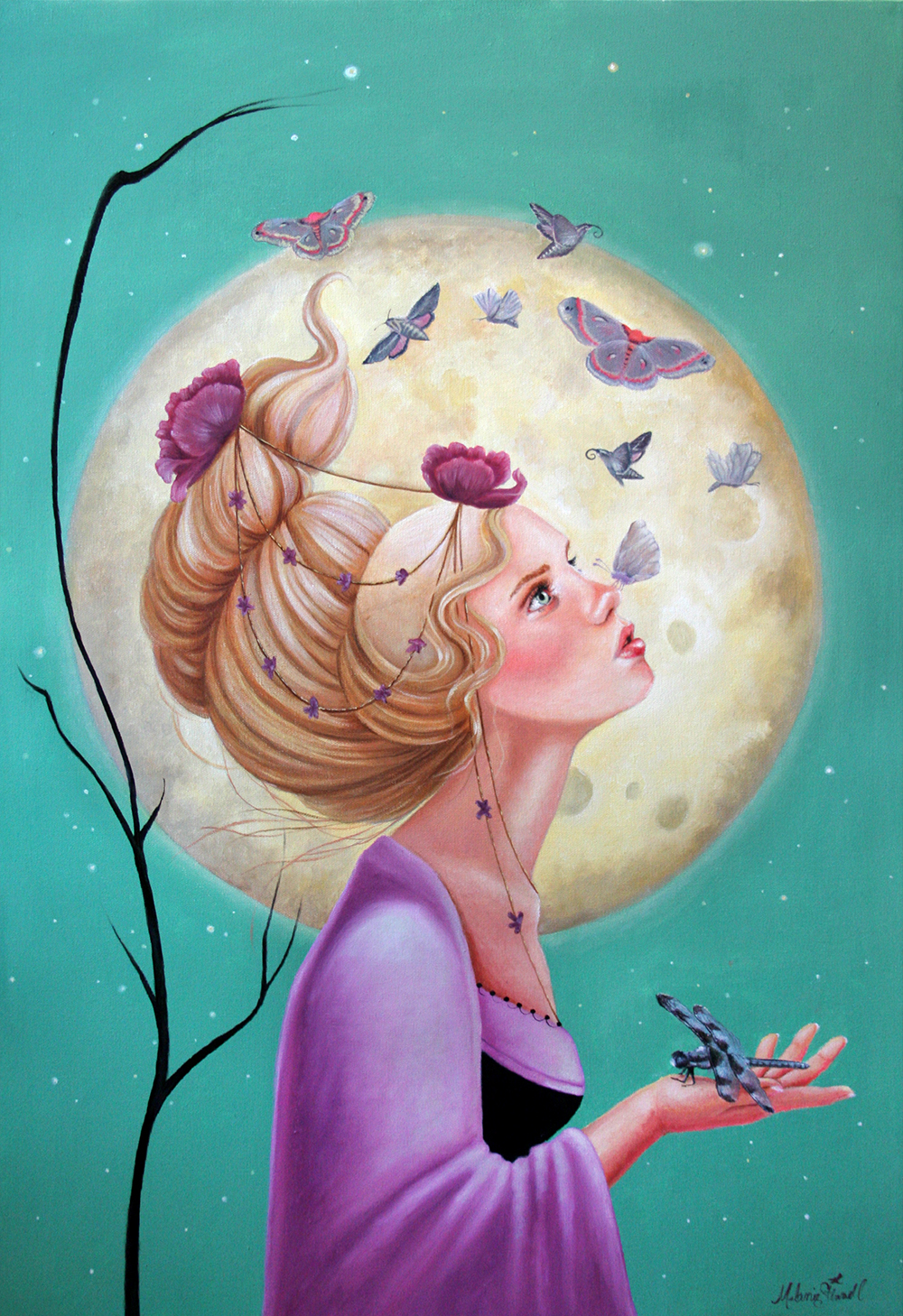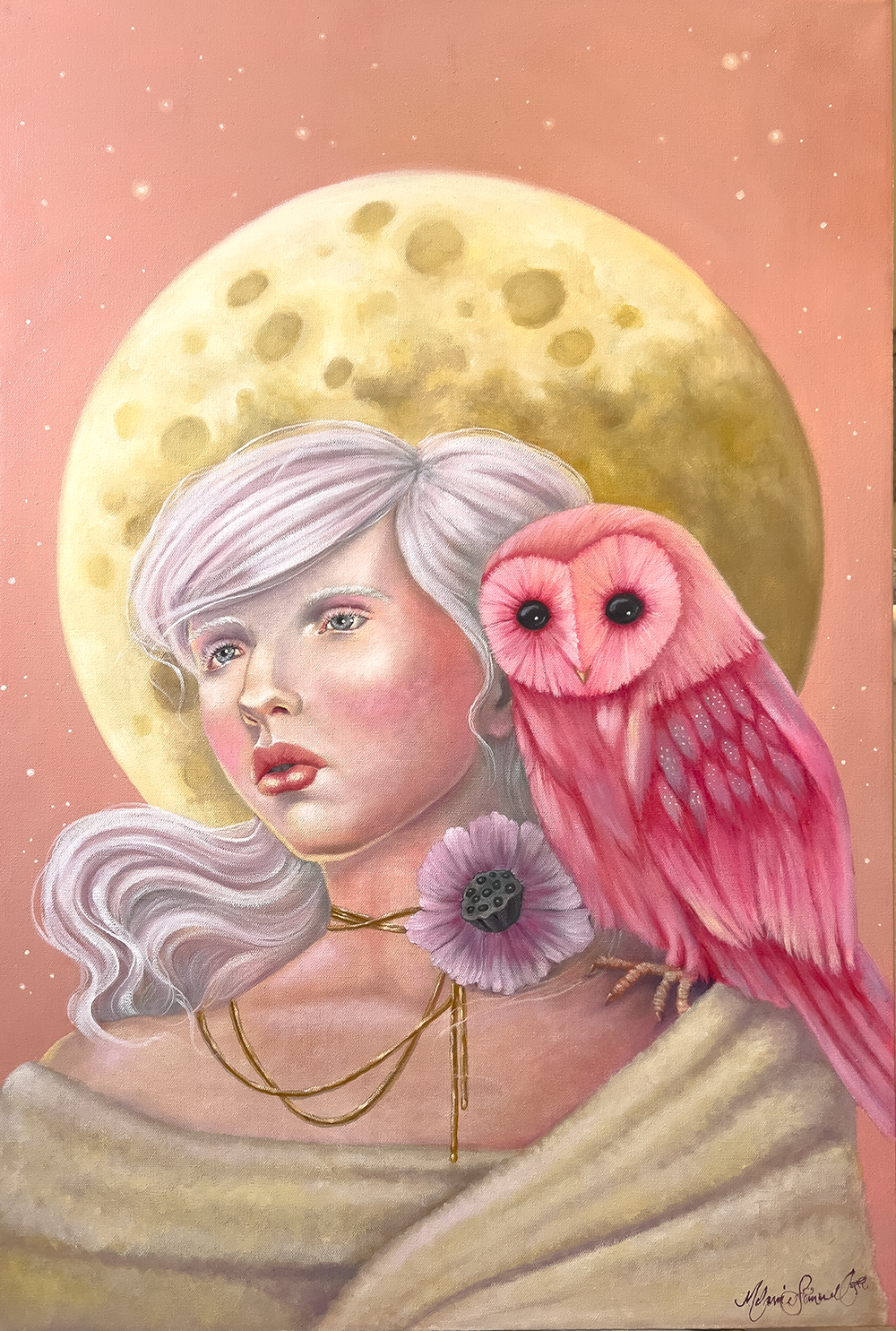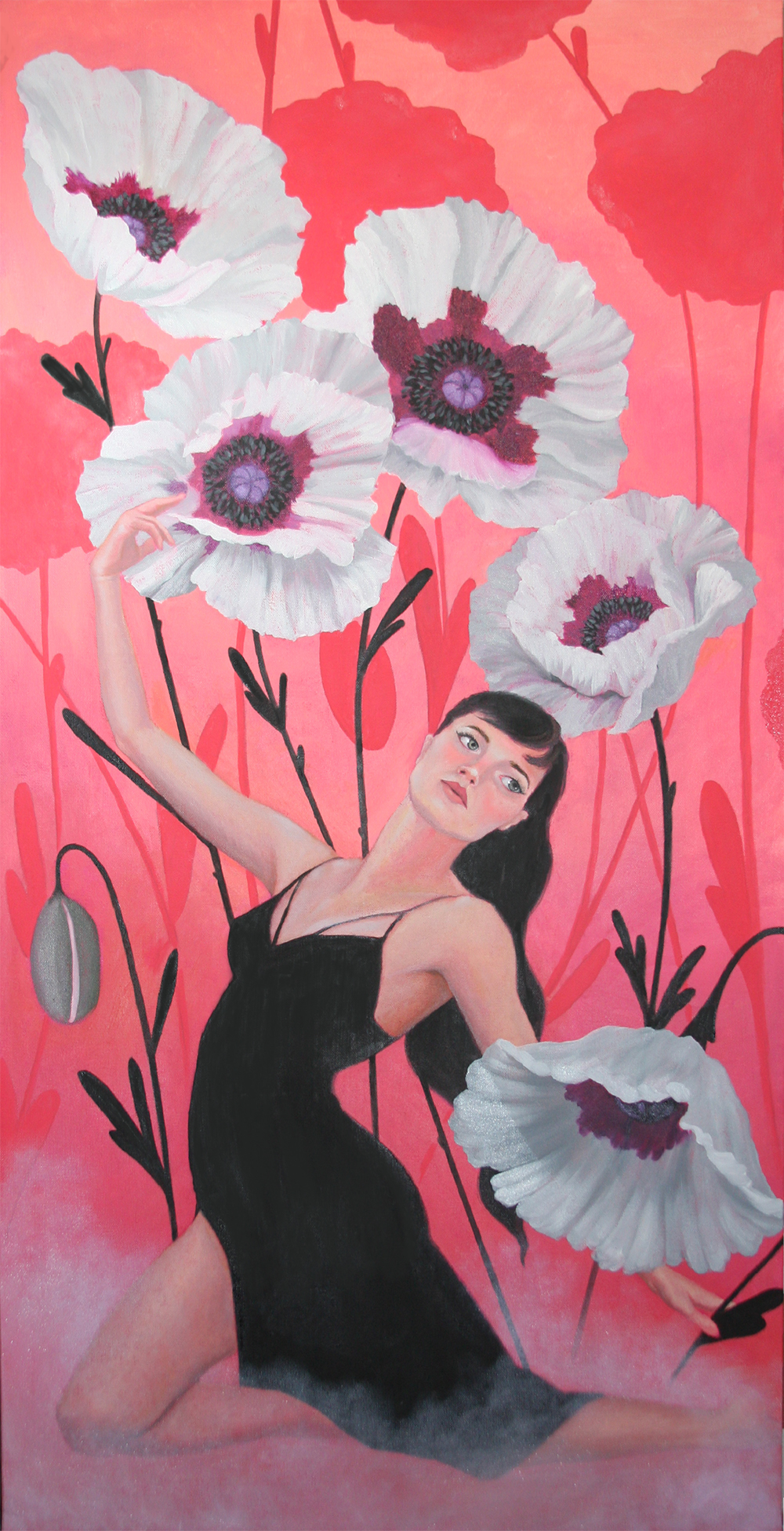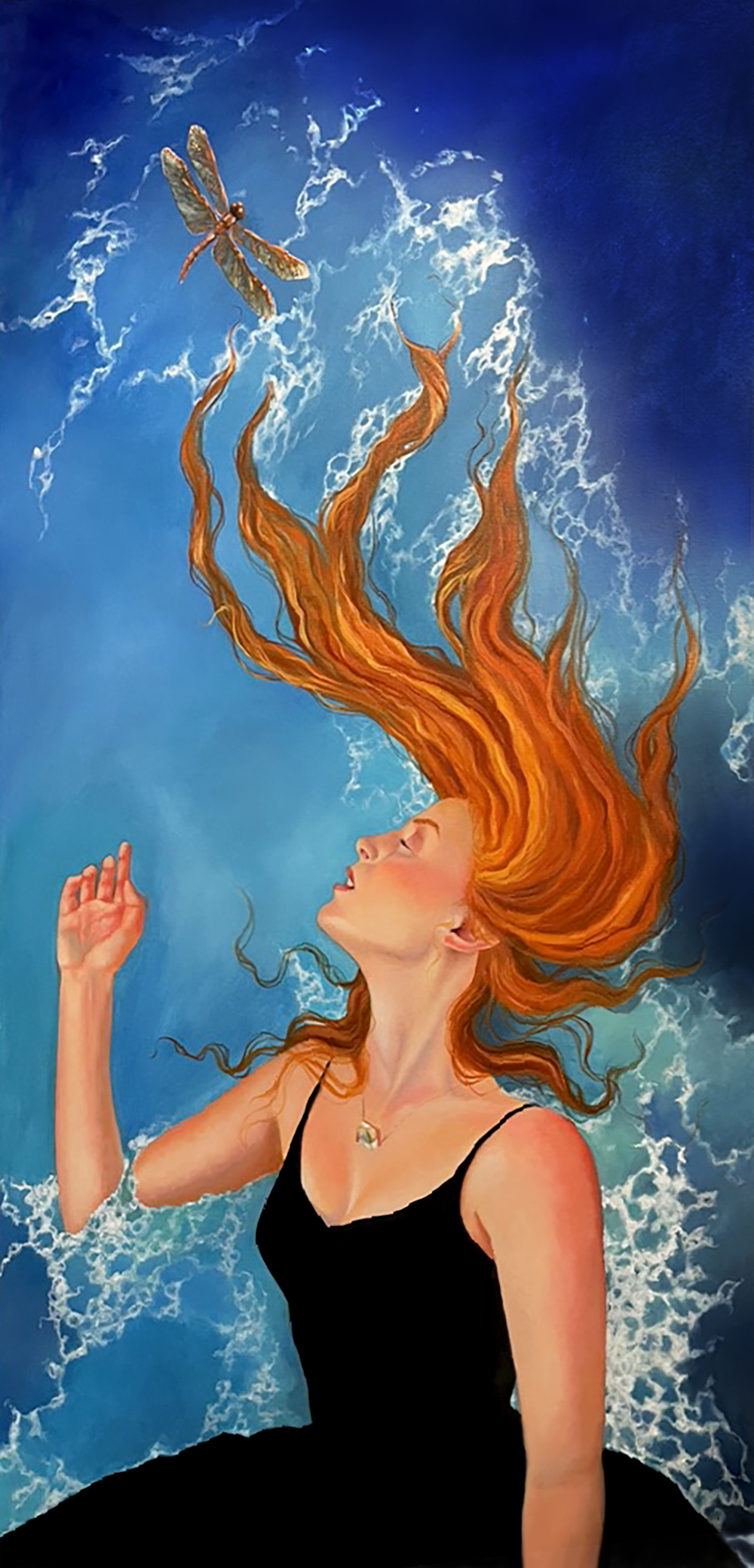 Dot In The Poppies – SOLD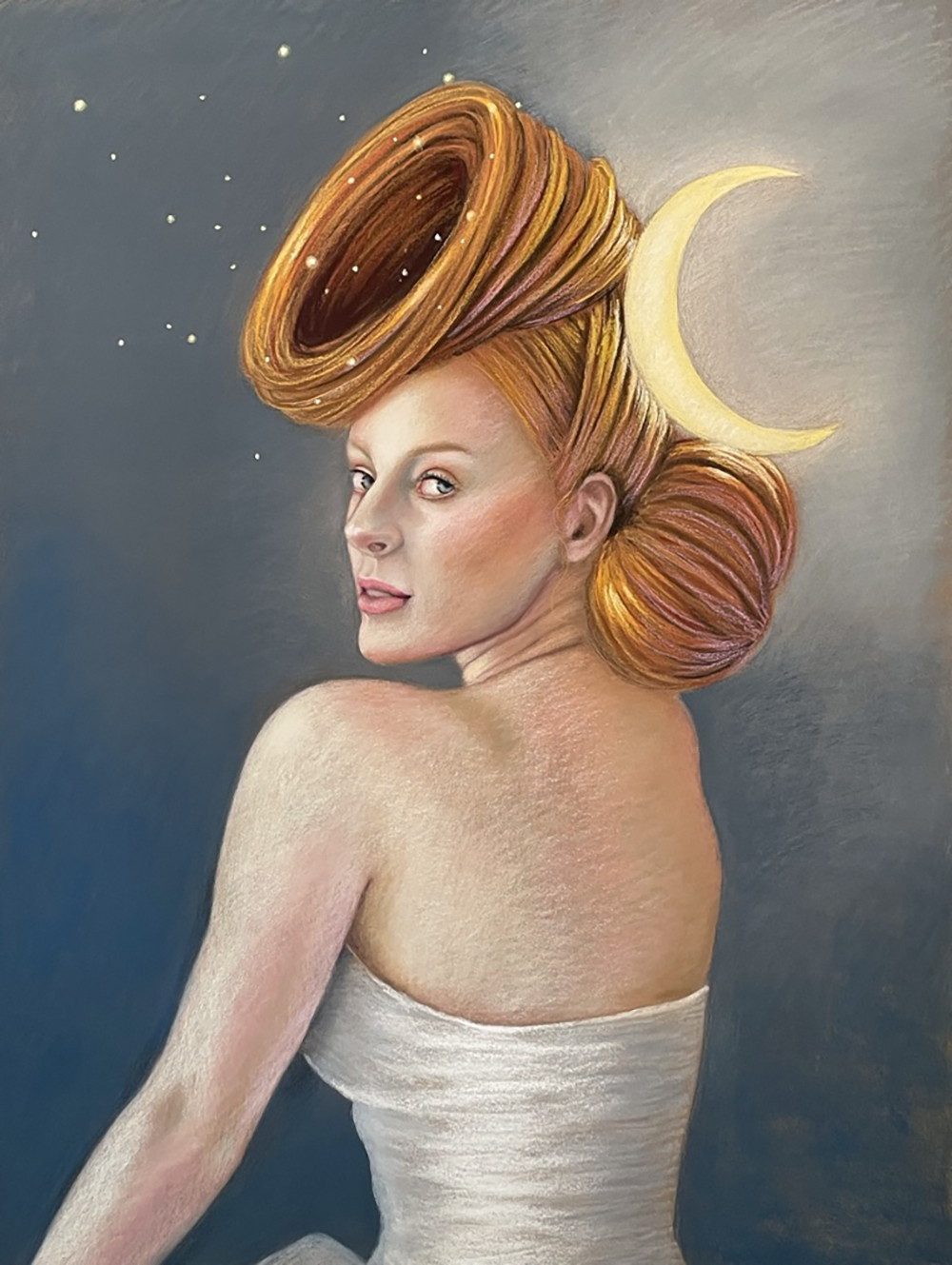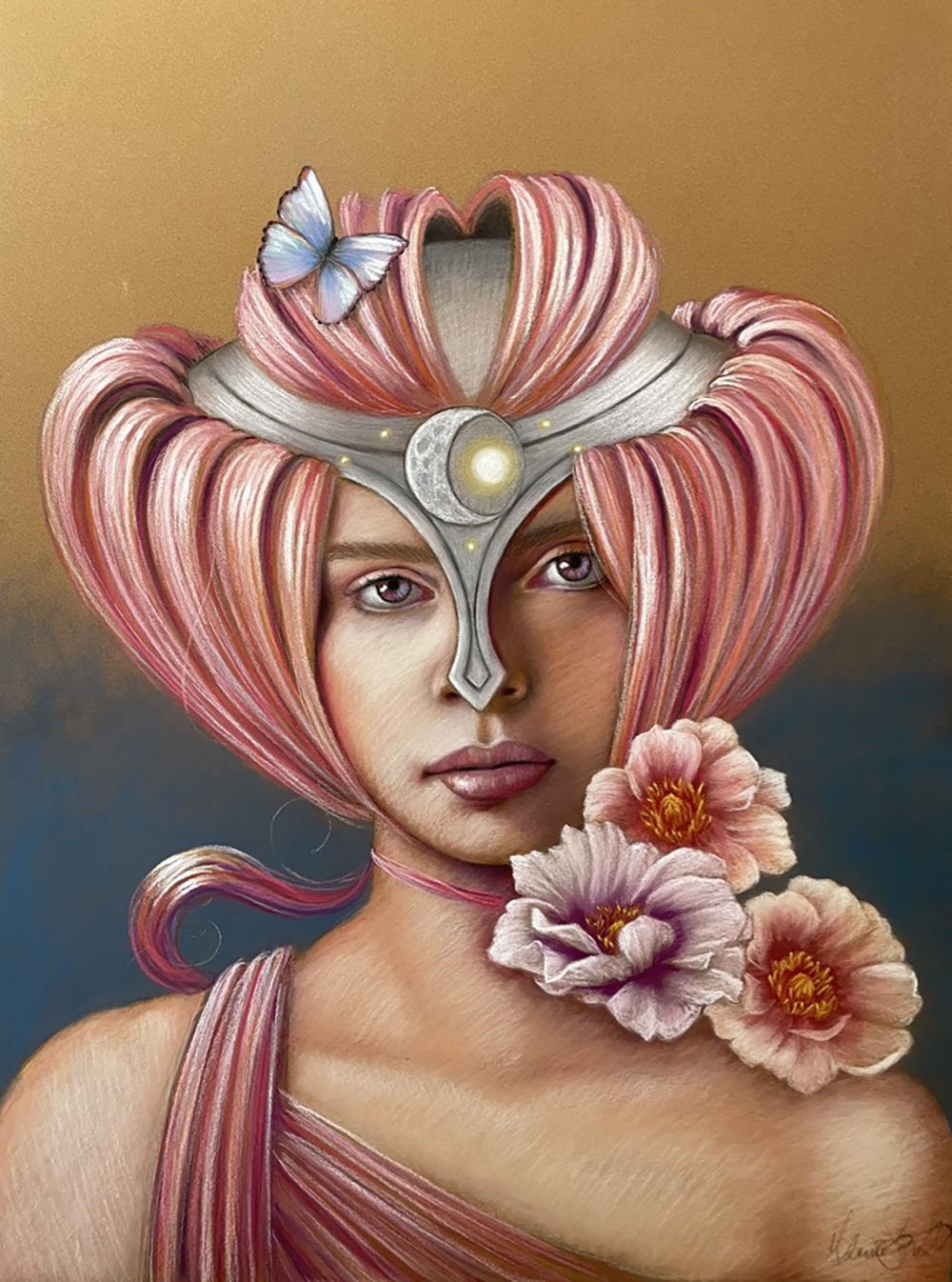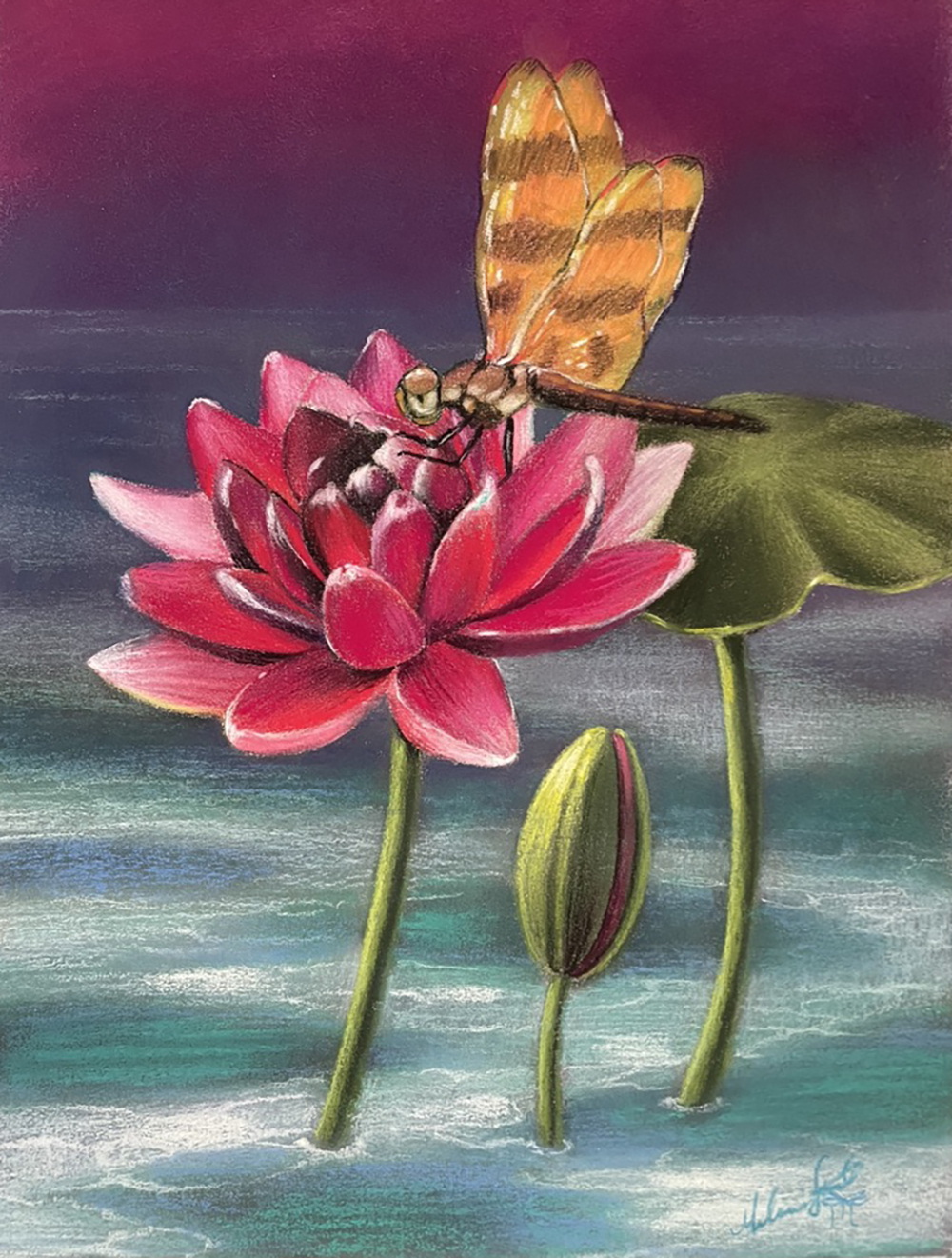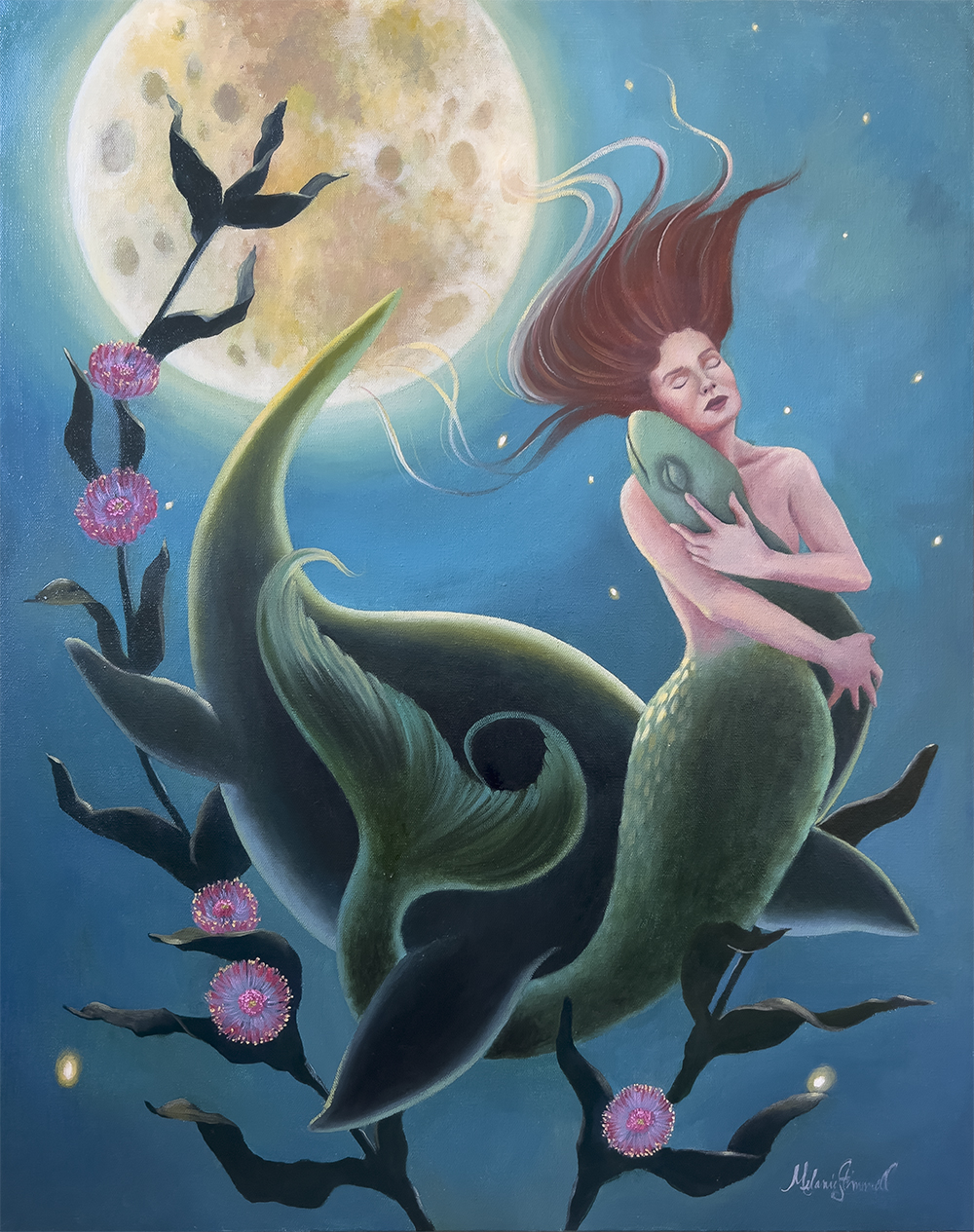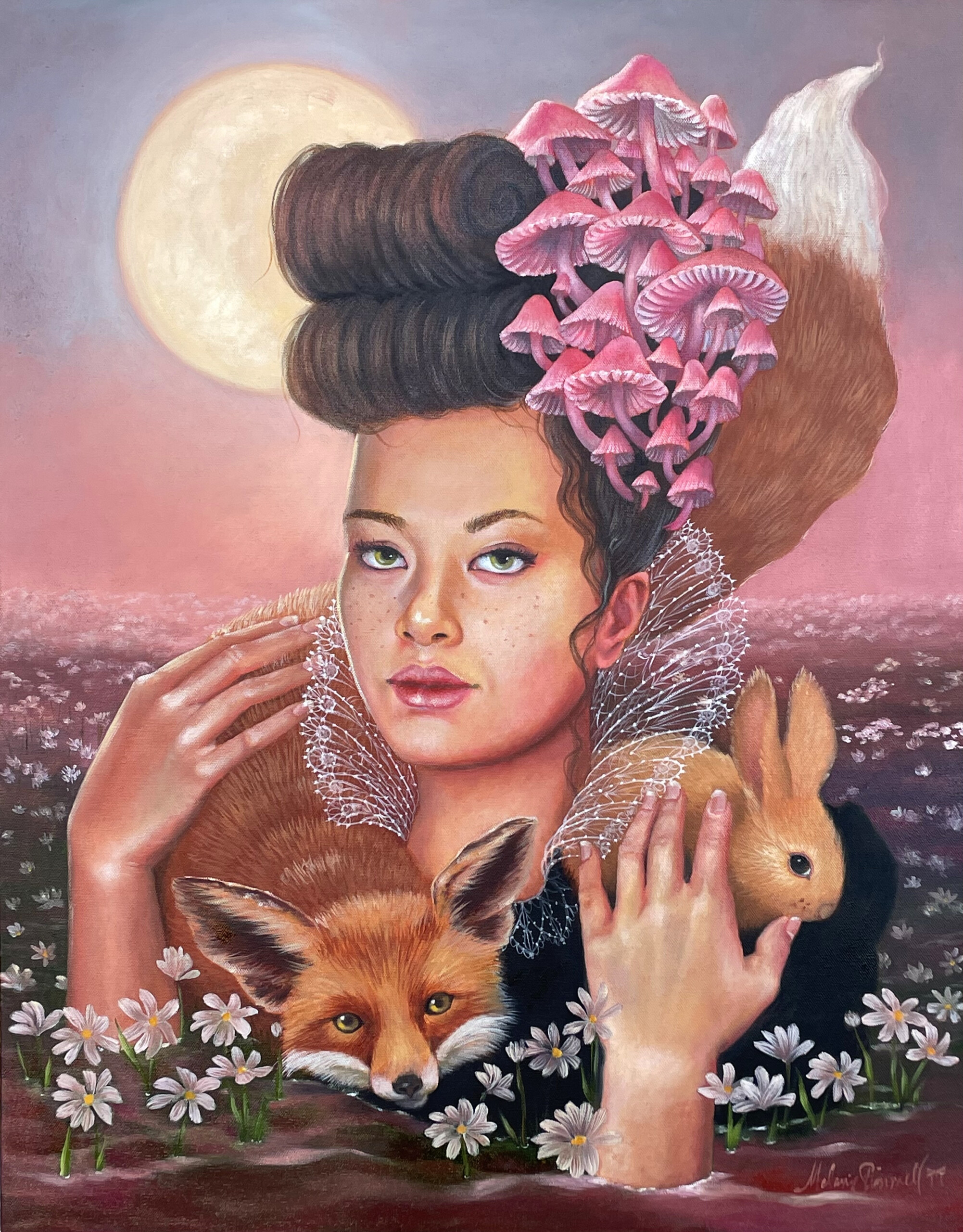 Madonna Della Terra – SOLD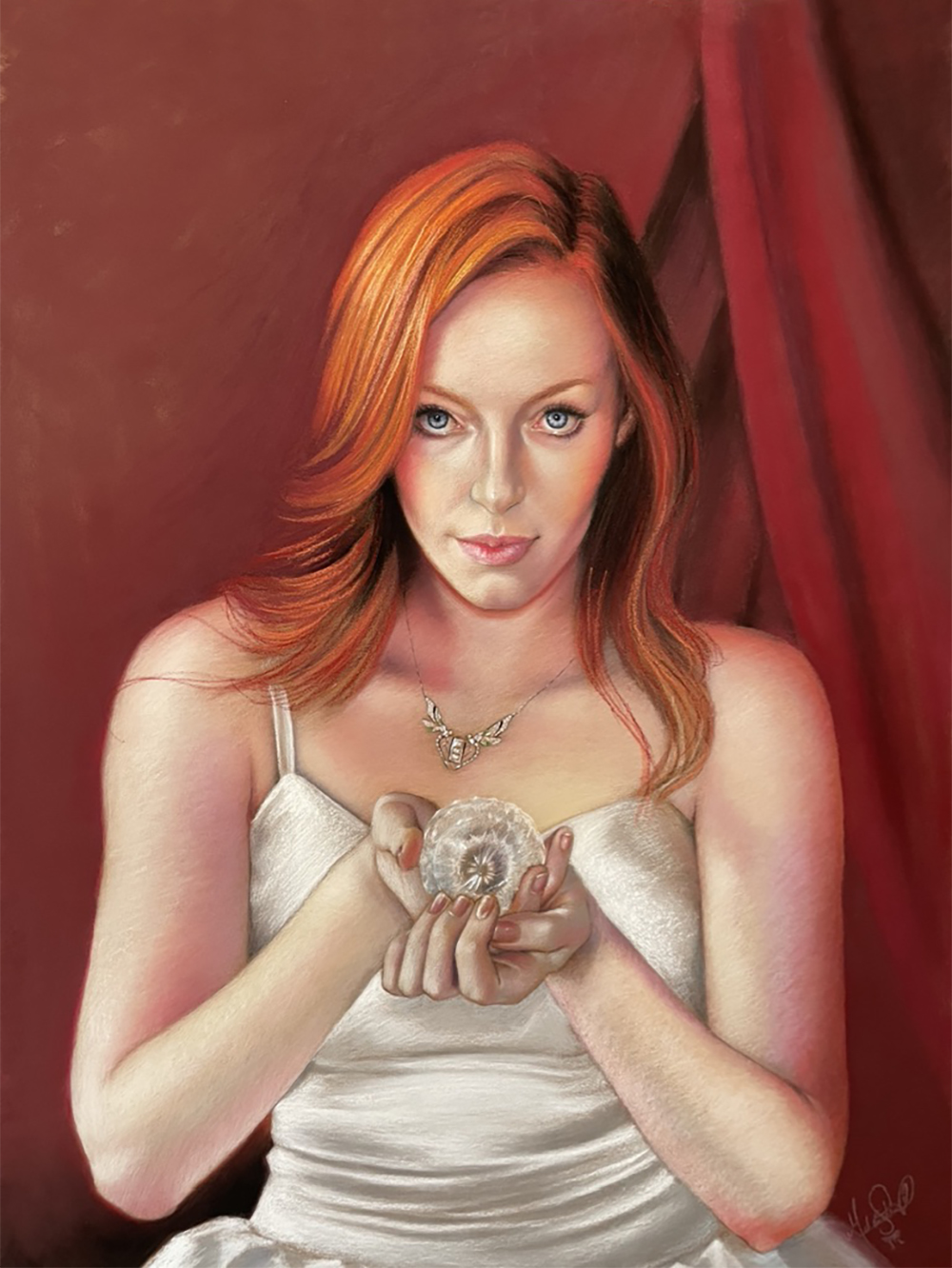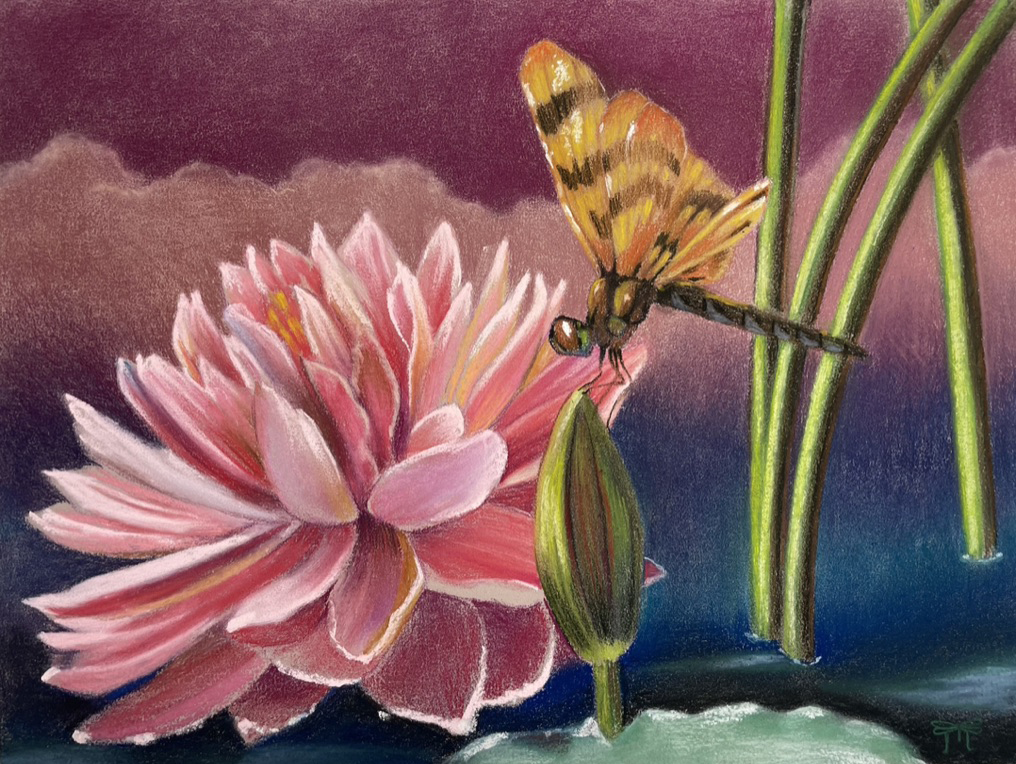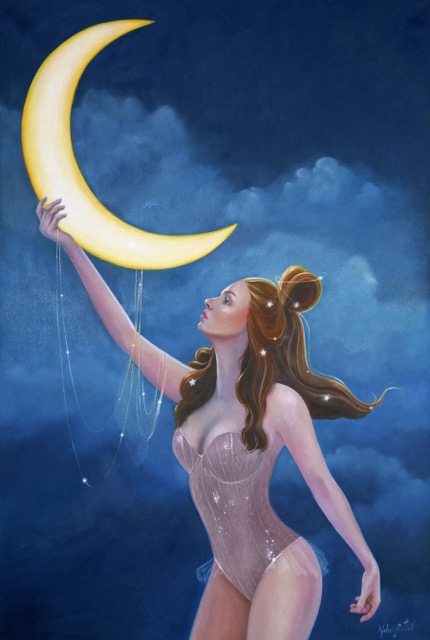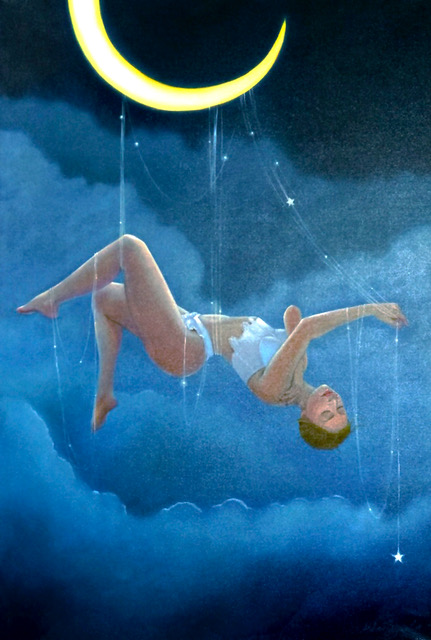 Clouds & Constellations – SOLD